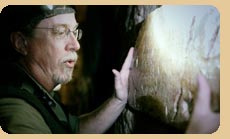 Jay McCarl
Host, Decoding the Future

Series
Jay McCarl is a Middle-Eastern cultural anthropologist, theologian, historian and author. If Mr. McCarl's knowledge and experience wasn't enough, he's also a one of a few remaining real-world adventurers with over 20 years of experience exploring ancient biblical ruins and writings. Jay has researched dozens of sites in which ancient biblical events have taken place and future ones are prophesied to occur.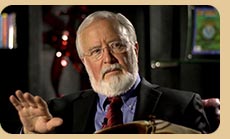 Gary Stearman
Host, Prophecy Watchers

, TV Show
Gary Stearman is the host of Prophecy in the News TV show and magazine. With over 20 years of experience in biblical history and prophecy, he is widely known in prophecy research circles. Since 1987, he began working with biblical expert, J.R. Church, and has studied Greek, French and German. Mr. Stearman is also knowledgeable in general philology, descriptive linguistics, literary history and secular philosophy.

Kade Hawkins
CEO, Prophecy News Watch

Kade Hawkins is an expert on Islamic eschatology, and is the CEO and founder of Prophecy News Watch; a news organization that specializes in biblical prophecy associated with current global events and changing political platforms. Mr. Hawkins' news service offers FREE newsletters and daily updates on prophetic events happening each day. Mr. Hawkins was also the Director of K-House Ministries in Canada, founded by Chuck Missler.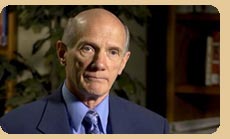 Professor Charles Williams
Biblical Studies and Church History, Epic Bible College
Professor Williams has an education in history as well and completed post-master's degree work at Fuller Theological Seminary in Pasadena, California. He's been a college professor for over 18 years; specializing in New and Old Testament Survey, Church History, World and US history, Christology, Revelation, Writings of John, History of Pentecostalism and Ancient History.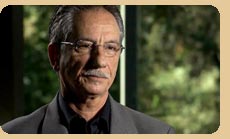 Professor Chris Howard
Professor of Theology, Epic Bible College
Professor Howard has degrees in both Psychology (California State University, S.F.) and Ministerial Studies (Trinity School of the Bible), as well as a Master's degree in Theology from the Fuller Theological Seminary. He was the Vice President and a professor at the Capital Bible College for over 30 years and has taught courses on Systematic Theology and Bible Prophecy.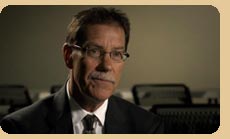 Professor Ken Bluemel
Professor of Theology, Epic Bible College
Professor Ken Bluemel is a Dean at Epic Bible College in Sacramento, California and for over 25 years, has taught courses on Pauline theology, New Testament doctrine, apologetics, and Bible prophecy. Professor Bluemel has vast knowledge in multiple aspects of biblical teaching, interpretation and prophecy and therefore, is a highly sought after speaker for international prophecy conferences in the US, Canada, Philippines, and China.